Phoenix, AZ and Scottsdale, AZ plastic and reconstructive surgeons, Dr. Matatov and Dr. Torabi, understand that many women, who have had breast reconstruction, may want to correct or "redo" their first surgical procedure to restore their breast from aggressive cancer treatments. This is much like the process our breast implant patients face with scar tissue, aging implants, and sagging skin. If you are unhappy with your current breast reconstruction, at Aesthetic and Restorative Breast Center, we offer implant removal or exchange, breast lifts, correction of implant rupture, rippling, double bubble, capsular contracture, flap revisions, change in size, and more. During a consultation with our plastic surgeon, you will discuss your concerns, health and surgical history, and your overall aesthetic goals. At our office in Phoenix, AZ, we want to offer you a chance to recreate your breast in a realistic, healthy way.
Women with a poor appearance in their previously reconstructed breasts or women who have failed breast reconstruction with either implants or flaps may be corrected or improved even if they have complicated deformities. Our surgeons achieve this by utilizing advanced microsurgical technique in natural tissue reconstruction. The 1998 Federal Women's Health and Cancer Rights Act states that all medical insurance policies must cover every stage of the breast reconstruction, including corrective surgeries after the initial surgery. According to the H.R. 2540 Breast Cancer Patient Education Act of 2025, it is required for the Secretary of Health and Human Services to plan and implement an education campaign to inform breast cancer patients about the availability and coverage of breast reconstruction. This bill is an adjunct to an already implemented law where breast reconstruction and symmetry procedures are covered by insurance companies. This means that breast cancer patients do not have to have reconstruction, but they do have to know that it is an option.
Whether you recently had breast implants placed, or had the surgery years ago, you may want to remove your breast implants. Many women simply need to exchange their older implants. Other women have them taken out altogether. It is also possible to remove the implants to replace them with autologous tissue, or a DIEP flap procedure.
As women get older, their skin naturally ages and have less elasticity. This is also true for women with implants or tissue flap reconstruction. Heavier breasts may sag, and require a revision surgery called a breast lift, where the excess skin is removed, and the breast is placed higher on the chest wall.
After having an MRI to confirm that the breast implant has ruptured, a breast implant exchange will be needed. Some patients exchange their saline or silicone breast implants for an autologous tissue flap reconstruction instead.
After breast implants are placed, sometimes a wrinkle can develop under the skin on the outside of the breast, making it look like breast rippling. It is possible to only have a ripple in one breast, and not the other. Surgery is the only way to correct this abnormality.
With capsular contracture (scarring), it is best to surgically remove the scar tissue that has grown around a saline or silicone breast implant. Many women report that when capsular contracture happens to their breasts, they begin to feel unnaturally hard, and lose their shape.
When a silicone or saline breast implant is placed incorrectly, or the implants moves down under the breast, it will make the breast look like it is doubled. This can happen with one or both breasts.
Smaller or larger, some women simply want to change the size of their breast implants. Shape, type of implant, texture of the breast, body changes with pregnancy or advancing age are all factors as to why our breast reconstruction patients would want to change the size of their breasts.
Some of our breast reconstruction patients will come back after having a flap reconstruction wanting to amend the procedure because their breast does not look or feel natural, are not the same size, or have become abnormally shaped.
After all of the doctor appointments, cancer treatments, surgical procedures, and detailed reconstruction of your breast, there is a possibility that you might want to have a revision surgery to improve the way your breasts look because you are dissatisfied with their size, symmetry, or other aspect of the first reconstruction.
Our Surgical Requirements
Depending on the type of surgery you have, there are many different options, techniques, and protocols to follow. After your consultation with our plastic surgeon, a treatment plan will be drafted. We will do our best to answer any questions you may have about before and after the procedure, what the recovery will look like, and how to best care for your body after surgery. Many of the breast reconstruction surgeries will require an overnight stay at the hospital.
Once you have had your surgery, our recovery room nurses will help you manage your pain, monitor your progress, and maintain your incision care. You will also be shown how to care for your incisions properly to limit the amount of scarring from the surgery. We suggest that your recovery period will be 1 – 6 weeks, and you should attend all of your follow-up appointments.

Follow-up & Considerations
Your plastic surgeon will want to have a 1 week post-operation follow-up appointment with you to check your healing process, your incision points, your pain management, and your overall health. Depending on the type of procedure(s) you have had, we will set up a schedule of follow-up appointments to give you the best care possible. Most of our corrective reconstruction patients have a 1 – 6 week recovery period.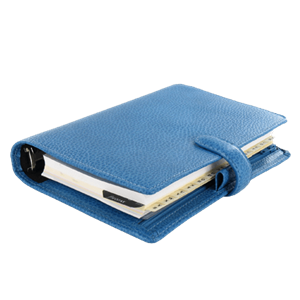 Plan Your Procedure
Recovery Time

1 – 6 Weeks

Average Procedure Time

1 – 8 Hours

Post-op Follow-up

1 Week

Procedure Recovery Location

In & Out-Patient
Contact Us
If you are thinking of having a revision surgery after your breast reconstruction for any reason, you should consult with an experienced plastic surgeon, even if that surgeon did not perform the first surgery. At Aesthetic and Restorative Breast Center, Drs. Torabi and Matatov will offer you a compassion consultation, hear your ideas, and help you envision your aesthetic goals. Call today to schedule your appointment.
Related Procedures