Our Procedures
Phoenix Breast Reconstruction Surgeons
Dr. Tim Matatov and Dr. Rozbeh Torabi
Dr. Tim Matatov and Dr. Rozbeh Torabi offer their extensive experience and artistic skills in aesthetic and restorative procedures for patients requiring breast reconstructive care. As some of the best aesthetic and reconstructive surgeons in the Scottsdale & Phoenix area, both doctors are compassionate and well trained in the art of reconstructing the breasts. Our surgeons provide flap, implant, corrective, second stage, nipple reconstruction, and surgical treatment of post-mastectomy lymphedema. We want to provide you with the level of care you deserve, and we believe in your beauty.
About Our Surgeons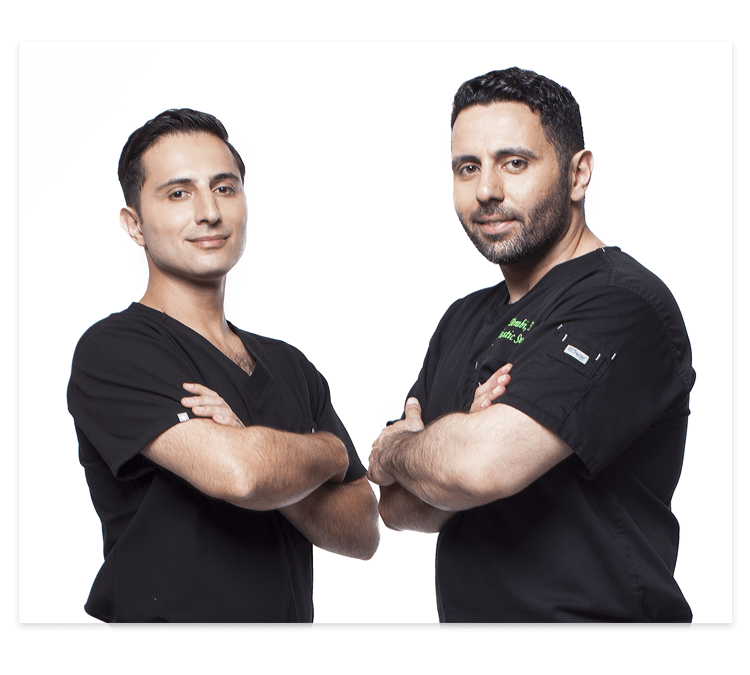 Reviews
Everything about this place was top notch. Every member of the staff was informative and friendly.
Dr. Torabi did an amazing job my surgery went so smooth. Healing process was fast about 4 days, didn't experience any pain afterwards. His staff Jodi, and Julie are awesome and very friendly and knowledgeable. I would highly recommend him for any plastic procedures. Any other surgeries I plan would definitely be with Dr. Torabi. Thank you so much for all your hard work.
Dr Matatov is AWESOME! I had a DIEP after 3 breast implant exchanges. Not only was the surgery great, his bedside manner is so great. He truly listens to me. The office staff is so great as well. Jodie is awesome and has definitely stood by me though a long process. Dr. Torabi is mellow, patient, and kind! Thank you Elite!!!!
Dr. Torabi was amazing! I was insecure about having small breasts, went to him for an Augmentation very confident in his skills. I've had my new breast for 2 mos and can't wait for swimsuit season! Thxs
5.0
Our Office - Breast Reconstruction Phoenix
At Aesthetic and Restorative Breast Center, we hope you feel welcome and encouraged that you can feel whole again after your breast reconstruction. As the majority of our procedures for reconstruction are performed at a hospital or ambulatory surgery center, where Dr. Matatov or Dr. Torabi have medical privileges, you will only have your consultation and follow-up appointments at our office. Our medical staff are dedicated to providing excellent, patient-centered care.